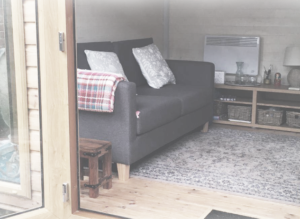 The counselling sessions are 50 minutes in length and take place in my purpose built garden counselling studio in Fareham Hampshire. Humanistic counselling is a talking therapy and I am also open to working creatively.
The counselling sessions are led by your needs and are usually held at the same time on the same day each week.
I work with short term (6-12 sessions) and longer term sessions that may be open ended.
The cost of the sessions is £ 40 per 50 minute session. Sessions will need to start and finish on time.
I offer a discounted fee of £20 for the first session so that you can decide if you want to continue. In this session we can talk about what brings you and how counselling may help you. If you want to take some time to make your decision that is all fine. We will also discuss how many sessions may be right for you and we will review this regularly.
Fees are payable by cash or a bank transfer. A receipt will be given.
Fees are to be paid a week in advance. This will mean that on the first session you will pay £80 to cover the first and second session. Then £40 for each session thereafter.
Cancellations require a minimum 24 hours' notice otherwise a missed session will still be charged.
I have availability for sessions on:
Tuesday: 1.30pm – 7.30pm
Wednesday: 1.30pm – 7.30pm
Thursday: 8.00 am – 12.00pm
Friday: 8.00am – 10.00 am